ONE singular solution that empowers brokers (and their agents) with the tools, insights & analytics to manage their business.
---
Request your personal consultation with our brokerage development team using the form below, or call 833.978.1196 to speak to us today.
---
Be the
BOSS

(of Recruiting)

Free Download: "The 27 Most Influential Words that Brokers Should Use When Recruiting"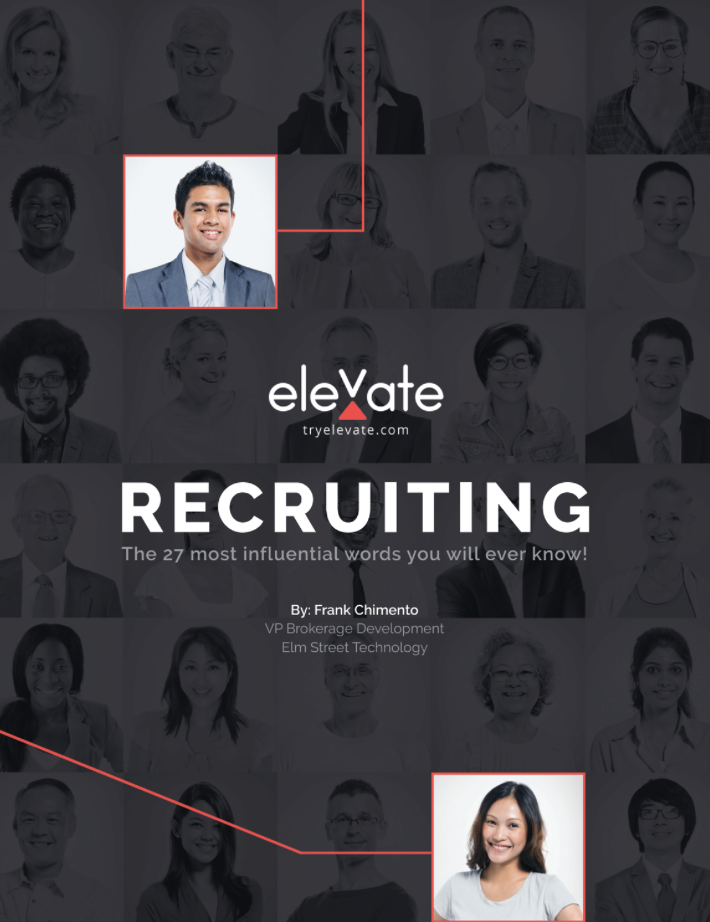 Created by VP of Brokerage Development and linguistics expert Frank Chimento, this popular guide will introduce you approaching recruitment and retention conversations from a position of persuasion and influence. A "must-read" for all brokers.
---
Explore
MORE
Looking for more information? Explore below or call 833.978.1196 to speak to a member of our brokerage development team. We're here to help.
Short & Sweet
Prem Luthra (Elevate CEO) & Frank Chimento (VP of Broker Development) discuss the benefits of Elevate BOSS™, along with the key differentiating factors of this long-needed solution for real estate brokers & agents.

Runtime: 4:41
Deep Dive
Bondilyn Jolly (VP of Marketing), Frank Chimento (VP of Broker Development), & Justin Falb (Managing Broker of Oceans Luxury Real Estate) discuss the challenges of independent brokerages and how they are winning the war against the 'big boys' in terms of recruiting, retention & remaining profitable in a time of shrinking margins.

Runtime: 1 hour